Our Staff
Miss Rene'
I am the Director at Small Oaks. I have over 25 years of experience working in Early Childhood Education. I studied Early Childhood Education and became Director qualified at Front Range Community College. I hope to instill  love for the Lord, and a love of  learning in the students of Small Oaks Christian Preschool.
My husband Jon and I have 2 grown daughters, and 3 grandchildren.
.I love spending time with family. In my spare time I enjoy reading, scrap booking, and watching Ohio State football.
My husband and I are members of DaySpring Christian Church. One of my favorite scriptures is Philippians 4:6-7 "Do not be anxious about anything, but in everything by prayer and petition, with thanksgiving, present your requests to God. And the peace of God, which transcends all understanding, will guard your hearts and your minds in Christ Jesus."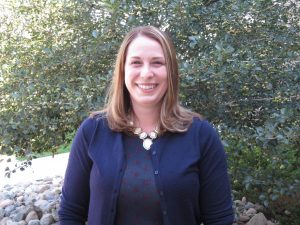 Miss Kristin
I will be teaching in the 4's 5's class at Small Oaks. I am switching gears after receiving my bachelor's degree in Geological Engineering from the South Dakota School of Mines and Technology. After working in that field for a couple of years, I decided to stay home full time with my children. During this time I spent many hours teaching young children at church and many hours volunteering and subbing for Pre-K and grades K-4. I am looking forward to teaching this age group because I know I will learn as much from them as they will from me!
My husband Brad and I have two children, Ruby and Pierce who attend Liberty Commons. They both play soccer for Arsenal and play basketball and run track in the off season.
We also are members of  DaySpring Christian Church and love to attend service and activities there. This keeps us very busy, but when I do have free time I like to lift weights, run, read and crochet.Currently, one of my favorite scripture is Hebrews 11:1, "Now faith is being sure of what we hope for and certain of what we do not see".